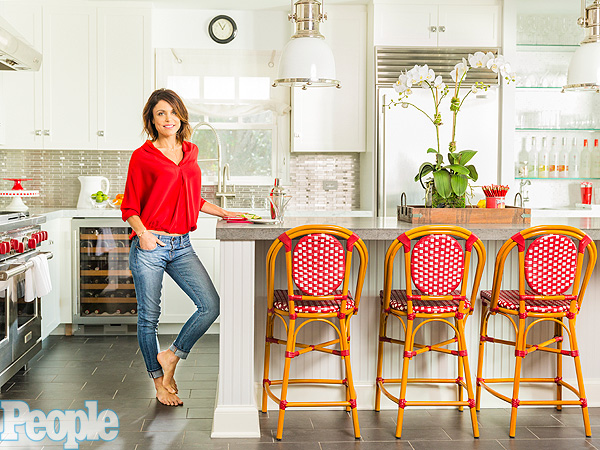 Personal style goes far beyond the clothes on your back, and any Skinnygirl® should be equipped with a few secrets to add her own flair. The original Skinnygirl® Bethenny Frankel recently shared a first look at her new home in Bridgehampton and gave fans some insight into the style inspiration that helped her transform her space into "the first real home" she's ever had.
Skinnygirl® Cocktails would love to share tips for developing – and owning – your personal style, including everything from home design to drinks and entertaining.
·
Pick a signature color
– Choose a signature color and incorporate it into your home décor, wardrobe and even your cocktails. For Bethenny, "Skinnygirl red" made sense for her and she incorporated red accents throughout the house. The Red Hot Summer recipe below is inspired by Bethenny's go-to hue.
·
Choose a theme
– Whether it's vintage glam, rustic romance or modern chic, pick a theme to carry throughout your style. Bethenny's casual chic country house was designed to be low-maintenance, casual and serene.
·
Give it some character
– Your theme doesn't need to end with décor – spruce up your next party with a creative theme and wow guests. Roaring 20s, garden party and black & white bash are all fun options that can align with your home design.
·
Prepare to entertain
– Keep entertaining in mind, and adapt both your décor and menu to make it as stress-free as possible. Bethenny's outdoor bar built from reclaimed wood is a great piece that invites guests to gather and relax with a signature cocktail in hand. Keeping a few go-to simple drink recipes on hand can help make entertaining a breeze. If you're planning a casual soir
é
e, below you'll find a few easy to make drinks that take the hassle out of entertaining.
·
Pick your playlist
– Choose a theme song for inspiration, whether you're working on a DIY project, redesigning your wardrobe or planning a party. In the effort to make it her own, Bethenny's new home was inspired by an empowering 2000 throwback track
. We'll toast to "independent women" with the cocktail below!
Red Hot Summer
1 ½ parts Skinnygirl® Tangerine Vodka
·
1 part pomegranate juice
·
6 parts club soda or sparkling water
·
Orange wheel for garnish
Preparation: Pour ingredients over ice, and garnish with an orange wheel.
Bethenny's Bliss
·
2 parts Skinnygirl® Bare Naked Vodka
·
Fresh olives for garnish
Preparation: Shake liquids with ice in a cocktail shaker and strain into a martini glass. Garnish with fresh olives.
Laid-Back Lemonade
·
1 ½ parts Skinnygirl® Tangerine Vodka
·
2 parts sugar-free lemonade
·
Orange for garnish (optional)
Preparation: Shake well in a cocktail shaker with ice and pour over ice. Top with club soda, and garnish with an orange slice (optional).
Independent Women
·
2 parts Skinnygirl® Bare Naked Vodka
·
Watermelon balls, frozen
·
Toothpick/mini umbrella
Preparation: Shake vodka with ice. Pour into martini glass and top with club soda. Spear frozen watermelon with a toothpick and drop in glass.